1. In page edit mode,click on "Add other templates" at the bottom right.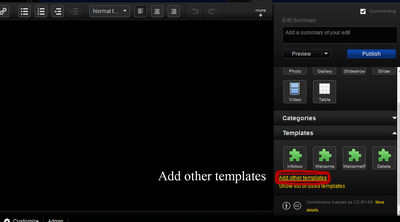 2. A pop-up should appear, type Template:Tab in the search bar, then Insert.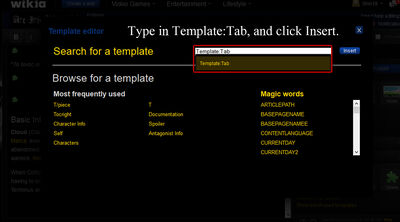 3. After that, this window should pop up: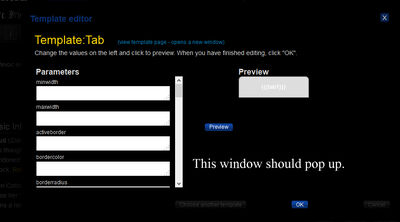 4. Key in the following basic numerals and color code to the following tabs: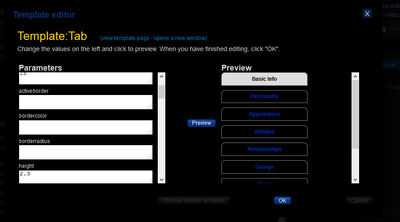 maxwidth = 15
height = 2.3
textcolor = #000000

5. Finally, add the names of the Tabs on tab1, tab2, tab3, etc. that you want to appear.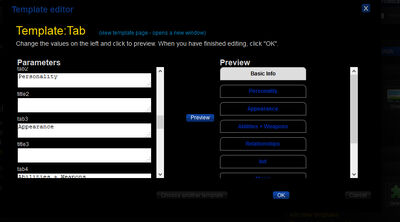 6. The tabs should appear like so, after you click OK.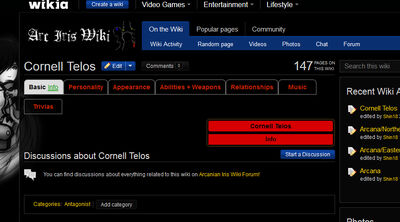 Ad blocker interference detected!
Wikia is a free-to-use site that makes money from advertising. We have a modified experience for viewers using ad blockers

Wikia is not accessible if you've made further modifications. Remove the custom ad blocker rule(s) and the page will load as expected.