Iris Online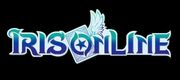 The very MMORPG that ArcIris is heavily based off of. Over here will be records, information collection and research of anything Iris Online-related.
Description
Taken from the Iris Online tab on Eyasoft's site :
Iris Online is listed as one of the Service Games under Eyasoft's company.
" Iris Online is a gypsy-themed fantasy MMORPG developed by Eyasoft and published by Gala-Net. With over 1000 quests, 22 themed instance dungeons, and an intricate Tarot Card system, Iris Online is a full feature MMORPG rich in both PvE and PvP action. Through Iris's Divination System, players can get their Tarot Cards read from a fortune-telling NPC.
Let the Fortune Teller reveal the secrets of the mystic arts, and your character may receive buffs and other special boosts in exchange. Players can also morph instantly into monsters by using a collected Monster Card. Turn into a bouncy and resistant toadstool or a super powerful end-game boss, all with the flip of a card."
Development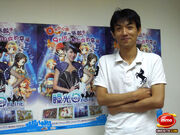 Iris Online was stated to be inspired by a Korean manhwa by Park San-sung known as Tarot Café .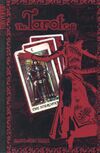 Around November 2006, Mr.Lee, Iris Online's project manager, brought together 35 members to begin with the game development using Gamebryo (aka the basic engine used for World of Warcraft).
Design Concepts
The artists and designers behind Iris Online's art are not mentioned, but the art and illustration style are similar to those of Eya's other game, Luna Plus.
Launch
Iris Online's Closed Beta launched in 15th October 2010, and Open Beta at 24th November 2010, published by gPotato . The game shut down on 31st July 2012.
Iris Origin
On August 2017, a mobile adaptation of Iris Online was announced for worldwide release under the title Iris Origin (アイリス・オリジン).
It is being developed by Japanese studio D-Creative and was released late September 2017.
Ratings
4.0 / 5 on MMOFront
3.86 / 5 on MMOHut
8.5 / 10 on MMOSITE
Links
Merchandise
Found on the Funmily online store. They are no longer available.