"I smiled on that day."
Chaer
Info
Title
The Orange Flower
Real Name
Piper
Gender
Female
Race
Human
Age
25
Status
Alive
Date of Birth
27th November
Team
Royal Knights
Basic Info
Edit
Chaer (Shay-er) is the only female in the Royal Knights, and often takes the role of their leader-figure when Crescendo is not present. Her fiance, who was also her childhood friend, died in her arms during a struggle against the Sahar, leading her into a great depression for several years before she joined the Royal Knights.
Personality
Edit
She looks down on others who dream of becoming a Royal Knight, often going out of her way to discourage them. She cares very little for others, where in reality is just afraid of growing close to others only to lose them.
Appearance
Edit
Chaer has shoulder-length, bright orange hair with a flower hairband always kept on to keep her hair in place. She stated that it was a gift from her fiance. Her eyes are a bright color of brown and her armor is purple in color.
She is never seen wearing anything casual, even when she is off-duty.
Abilities + Weapons
Edit
Relationships
Edit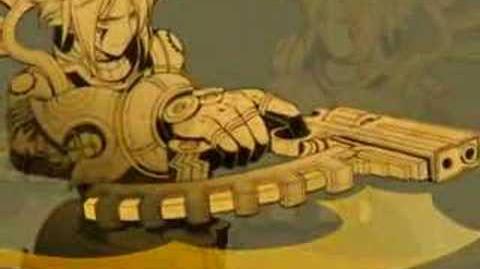 She still wears her engagement ring.